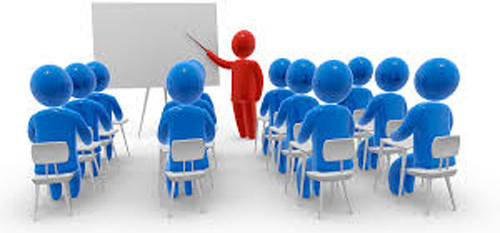 Training: For Freshers
Choosing a career is one of the most important decisions of our life and it is natural to feel confused or even stressed about it. We are constantly bugged by relatives, parents and friends firing the same question day after day, "What after 10th?" or "What after 12th?" or "What plans after graduation, beta?", or even the famous "Which stream will you be selecting after 10th?"
Many times people make a mistake while choosing their career according to their interest. It is very important to understand that interest and aptitude are two different things. In a nutshell, having interest in a particular subject or career does not necessarily mean that an individual has the aptitude or potential to perform well in that particular area and achieve success.
For example, you may have an avid interest in flying an airplane, but it does not necessarily mean that you have the aptitude to also perform well in that particular career and achieve success within that field.
Hence, it becomes very important to choose a career in which you have both the necessary degrees of interest and potential in order to achieve success. Utilize the power of career assessment before you delve into a particular career option or career path. This is what will ensure that you grow and develop your abilities along through the career option that best suits the development of your aptitude.
Every career option requires a particular aptitude combination that should match with the individual's potential ability to grow with that career.
** We at Smartservices identify your interests and basis the interest recommend the training that u should do.. for eg everyone of us does computer courses but only few become software developers.. its necessary to identify where ur interest lies and accordingly start pursuit of that career instead of simply following the bandwagon..
Training: For Professionals
Leading corporates in India Often complaint of non availability of ready made talent that fits in the job. While companies do conduct training programs, the need of finishing school has been felt as it cuts short precious time for employers and save huge costs. Finishing school covers technical skills as well as communication/Soft and problem solving skills. The biggest advantage of a finishing school is that it cuts down the "deploy able time" for a company.
** As recruitment service provider we know what exactly the client wants. We provide an opportunity to young graduates/undergraduates from various Engineering, Management and graduation colleges as well as professionals currently working to increase their employ ability by developing their softskills, managerial skills, learning straight from industry experts, in addition to technical skills.